Subtle Dances - BalletCollectvie Aotearoa
Fri 16 Apr 2021, 08:00 pm - 9:30pm
The Regent Theatre
The Octagon
Dunedin
Dance, Ballet, Contemporary, Festivals Arts, Auckland Region, Otago Region,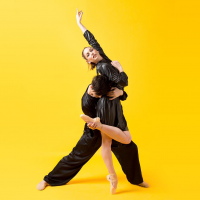 Subtle Dances is a programme of new works created by three of New Zealand's leading contemporary ballet choreographers - Cameron McMillan, Loughlan Prior and Sarah Knox.
The BalletCollective Aotearoa is a newly formed project-based dance company and is thrilled to showcase this new choreography by securing some of New Zealand's leading dancers including Abigail Boyle, William Fitzgerald and Medhi Angot, alongside exciting young and emerging New Zealand trained talent. Harnessing the energy and vivacity of ballet dancers here in Aotearoa, the works show our unique creativity, shaped by the country's isolation and rugged landscape. These three ballets aim to express our openness to new and immersive ideas through our many cultural influences and the innate curiosity of all New Zealanders
The BalletCollective Aotearoa is thrilled to be collaborating with the prodigious NZTrio - Amalia Hall (violin), Ashley Brown (cello) and Somi Kim (piano) - who will perform live John Psathas' work Helix, Claire Cowan's Subtle Dances (commissioned by NZTrio) and music by Rhian Sheehan, arranged for NZTrio by Ryan Youens.
Witness new homegrown contemporary ballet, performed to live New Zealand music, finding new ways to explore our uniqueness and how we fit within our everchanging landscape.