Stage Manager - Royal New Zealand Ballet
Wed 17 Mar 2021, 12:00 am
Paul Thomson - 021 246 3745.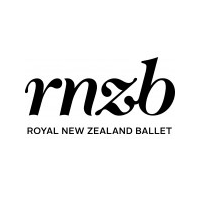 The Royal New Zealand Ballet is a company of dynamic dancers from diverse backgrounds and presents an eclectic repertoire of classic and contemporary works both across the country and beyond New Zealand shores.
Due to an internal promotion an exciting opportunity has arisen within our Production Team for an experienced Stage Manager.
This role is key to ensuring the successful production and stage management of all RNZB presentations. You will work closely with our technical team on planning and execution of RNZB seasons ensuring that all elements of the performances run smoothly and are delivered to a consistently high standard. The role is based in Wellington but is a touring role and will require you to tour both domestically and internationally (eventually) in line with the RNZB touring schedule.
We are looking for someone with a minimum of five years experience in a stage management role. You will have the ability to read music scores, working knowledge of dance and experience with a touring company. You will manage contract staff so management experience is necessary as is holding a clean drivers licence. Excellent communication and relationship management skills are essential and you will be someone who thrives under pressure. In return you will join a team that is passionate and creative and get the satisfaction of being part of delivering world-class performances that delight audiences throughout New Zealand and the world.
For a position description please go to http://rnzb.org.nz/about/careers-and-auditions-2/.
To apply please email your application to recruitment@rnzb.org.nz. If you have a query about the role please contact Paul Thomson on 021 246 3745.
Applications close Monday 5 April 2021.