Project Based Marketing Specialist
Thu 29 Apr 2021, 12:00 am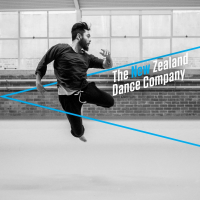 Role:
Project Based Marketing Specialist (arts sector)
Purpose of the Role:
The primary purpose of the role is to lead the marketing and ticketing/sales campaigns for our three city Spring 2021 tour to Auckland, Whangarei and Christchurch. This role includes, but is not limited to, sales, media planning, digital and hard collateral content creation, maintaining relationships with media organisations, community outreach and post-tour reporting.
Location:
Auckland office with flexible working arrangements
Departments:
Marketing and Development
Functional Relationships:
Reports to Executive Creative Director; collaborates with co-Artistic Directors, Artistic Manager, Creative Producer
Key Skills:
Strong writer and editor

Organised

Critical Thinker

Detail Oriented

Creative

In-depth local market knowledge

Experience in strategy and delivery of performing arts marketing campaigns in Aotearoa New Zealand
How to apply
To apply, please supply your CV and a covering letter outlining your experience and qualities you feel would make you successful in this role. The contact details for two referees should be included. Referees will not be contacted without prior discussion with you.
Please send your application to JP Bolton at jp.bolton@nzdc.org.nz by 5pm on Friday 7 May 2021.
PLEASE NOTE: We will not wait until the closing date to interview suitable candidates – rather we will be organising interviews immediately on receipt of your application, so don't delay.