Male dance artists sought for new choreography
Sat 27 Feb 2021, 12:00 am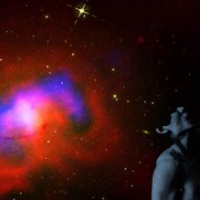 Paid opportunity for a male performer (independent contractor) to work toward 5th body: Almanac—part three of a trilogy by choreographer Tru Paraha. Performance workshops run from April 5–30, Mon–Fri, 9. am–1. pm. This work will be presented in Auckland and at Te Ata 2022 in Wellington.
Preferred skills: contemporary dance, martial arts, krump, body weather practice, contact and partnering. Must be physically fit and have familiarised themselves with the choreographer's previous works before applying. References welcome.
*Covid-19: These choreo workshops will continue under alert level 2.
Tru Paraha is graduate of the NZ School of Dance and former company member of MAU. She is an established choreographer and performance director based in Auckland. Recent projects include
Stargazer, Basement Theatre Ideas in Residence (2020)
The gloaming, Tempo Dance Festival NZ (2019)​
5th Body: xorcsm, Experimental Dance Week Aotearoa (2019)
Pā Huna, choreo-film, DANZ (2018)
5th Body, Votive Poetics Workshop, Auckland (2018)
blackOut, Kenneth Myers Centre, Auckland (2018)
KARE; kind artificial real experience, Undisciplining Dance (2016)
HINE-2012, Maidment Theatre (2012)
HINE-, Kowhiti Dance Festival (2011)
Mareikura, Te Papa Tongarewa (2008)
Bloodearth dark ocean, Auckland Matariki Festival (2007)
Parekura, MAUForum, Auckland (2004)