Lecturer - Performing Arts, Maori and Pasifika - UCOL Wairarapa
Mon 11 Oct 2021, 09:00 am
Performing Arts, Lecturer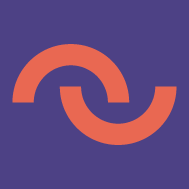 UCOL's Wairarapa campus has an exciting opportunity available for motivated, innovative and passionate performing arts lecturers. We have a new programme we are offering in 2022 for the NZ Diploma in Performing Arts with the Maori and Pasifika discipline.
There is potential for two roles, either full time or part time, to be determined on successful applicants preference within the Wairarapa teaching team delivering our NZ Diploma in Performing arts Level 6 programme . We are looking for people who have relevant experience teaching Kapa Haka, Maori and Pasifika performance , as well as experience and a passion for teaching.
The key technical skills and areas of specialist teaching required are:
Degree, level 7 diploma, or postgraduate qualification, or equivalent, in relevant area
Experience in performing arts, in particular Māori and Pasifika performance art
Previous teaching experience would be an advantage
Adult Teaching qualification including New Zealand Certificate in Adult Literacy and Numeracy Education, or equivalent or be working towards same
You will have the ability to inspire others to pursue and achieve their dreams by offering them quality teaching, mentoring and motivation. You will engage, support and motivate the students toward achieving their Diploma.
We want your energy, creativity, passion and intelligence. Help us meet the needs of our region. Work with us to be the best of the best. Join the UCOL whanau and, together, let's deliver a bigger, brighter and better future.
Applications must be received by Friday 15th of October 2021.
Applicants for this position should have NZ residency or a valid NZ work visa and will be required to undergo pre-employment checks; including completing New Zealand Police Vetting as part of the Children's Act 2014.
For a copy of the Job Description visit JD---Lecturer-NZ-Performing-Arts---Maori-and-Pasifika.docx