RAD Administration and Communication Assistant
Tue 10 Jul 2018, 02:49 pm
4 days ago, Mon 16 Jul 2018, 05:00 pm
Royal Academy of Dance
Boulcoutt St
Wellington
Applications close 16 July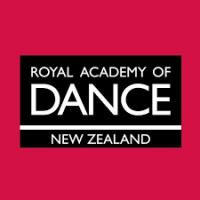 Administration and Communication Assistant - 24 hours pw
The Royal Academy of Dance (RAD) is a global organisation and one of the world's most influential dance education organisations. Our exams set standards in classical ballet and we are a global leader in Continuing Professional Development for dance. We support our membership through the knowledge, and expertise of our highly qualified staff and through conferences, workshops, training courses, dance education programmes and summer schools. In New Zealand, we have over 400 members, around half of whom are registered dance teachers. We have around 6,000 examination entrants per year.
We are looking for a person with:
Outstanding communication and interpersonal skills
Excellent social media experience
A youthful outlook and ability to relate well with young people (18-30 year olds)
Experience in using CRM systems and databases
Experience in office administration
Your primary responsibilities will be:
Administration assistance incl: maintaining electronic and physical filing systems; processing RAD product sales and inputting information into the data base.
Membership administration incl: promoting and processing renewals and new membership applications and administering police vetting processes
Communication incl: maintaining the RAD NZ's social media (eg Facebook and twitter) communications, overseeing and supporting social media forums, keeping abreast of emerging technologies in the communications field and developing new opportunities for RAD members to engage.
To apply: please send a covering letter briefly summarising your experience relevant to this role and your CV to: bwilliams@rad.org.nz
Applications close Monday 16 July