Tararua District Fellowship 2019
Sat 08 Dec 2018, 09:00 am
Sat 19 Jan 2019, 05:00 pm

NZ Pacific Studio
Wairarapa
Applications close 19 January 2019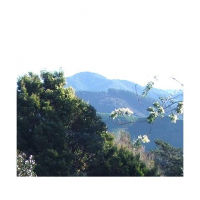 Artists/writers working in any media and located in New Zealand or abroad are invited to apply for a three-week supported residency with New Zealand Pacific Studio. The 2019 Tararua Fellow will be in residence for three weeks from 5 April finishing on 26 April.
The purpose of this fellowship, sponsored by Tararua District Council, is to tell one or more of the stories of the Tararua District that is in the lower eastern side of the North Island. The stories may be told in any genre e.g. writing, film, dance, art. Engagement with the Tararua community is expected. This is the inaugural year of a three-year Tararua District Fellowship that coincides with the 30th anniversary of the establishment of the district council in 1989. You can read more about the Council on www.tararuadc.govt.nz
Accommodation will be at Whakahirihiri, a modern private home in Mt Bruce, at the same time as the ANZAC Bridge Fellow who will be commemorating an aspect of WW1. Whakahirihiri is close to ANZAC Bridge and Pukaha Mt Bruce. The property looks out onto native bush and has bush/rural walking tracks.
Accommodation costs and provision for materials and community workshops are sponsored by the Tararua District Council and complimentary transportation is offered from the train station or bus depot in Masterton. There is a bus from Palmerston North to Masterton bus service that stops at Pukaha Mt Bruce. The residency is self-catering. A car will be available for sharing between the two fellowship holders to enable travel within Tararua District and to Masterton. Some payment for petrol may be required.
Possible Tararua Masterton-based partners in this public outreach: Lindauer Gallery in Woodville, Aratoi Wairarapa Museum of Art and History, marae associated with Ngati Kahungunu Tamaki nui a Rua and Rangitāne o Tamaki nui a Rua, King Street Artworks, Tararua District Libraries, Rural Education Activity Programme (REAP), Wairarapa Archives, The Wool Shed, various schools at the primary, intermediate, secondary or tertiary level (UCOL Masterton) and various social service/community-based centres.
Applicants can be writers, visual artists, curators, dancers, musicians, film-makers, photographers, historians, storytellers -- there are no limits. Applicants can be at any stage in their creative 'careers' and are also welcome to propose a collaborative project with an applicant for the ANZAC Fellowship. Applicants may also propose a project of more than three weeks in duration, but accommodation and transportation costs beyond the fellowship period would be met by the applicant. The applicant will be eligible to apply again for the second and third years of the fellowship.
Selection will be based on the originality, nature and strength of an applicant's project, the value to the Tararua community, and on the letters received from referees (who will be contacted for shortlisted applicants). Key skills sought are the commitment to one's personal creative practice and the ability to connect with the Tararua arts community.
Links & contact details:
New Zealand Pacific Studio website
How to apply
Please propose a project that tells the stories of the Tararua, that extends your practice and would involve the community.
Please e-mail NZ Pacific Studio info@artistresidency.org.nz.with the following in ONE PDF FILE under 1mb:
1. Biography. Less than 100 words.
2. Description of proposed project. Describe the stories you wish to investigate, how you will represent them in your art form, how you will involve members of the Tararua community and how you will present the finished product. We would be interested in how the fellowship would benefit you and extend your practice, and any specific requirements you may have. Less than 500 words.
3. A sample of your work. If text-based, no more than 1,000 words; if visual/audio, no more than 5 pieces.
4. Link to your website or a relevant website with your work.
5. Two referees: Provide Name, Email address, Relationship to applicant, Landline telephone number.
Applications close midnight Saturday 19 Jan 2019, NZ time.