RAD Ballet Teacher - EnPointe Dance Academy
Mon 05 Aug 2019, 12:00 am
Fri 30 Aug 2019, 05:00 pm
Applications close 30 November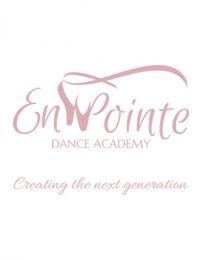 EnPointe Dance Academy is seeking a talented, experienced classical ballet teacher for a full-time faculty position, commencing January 2020.

Responsibilities include:
Preparing teaching and course contents, and teaching ballet, pointe, and classical repertoire classes at EnPointe Academy of Dance, as scheduled by the Academy Principal;
Maintaining a strong knowledge and understanding of the Royal Academy of Dance syllabus;
Assessing students and providing advice, corrections and encouragement;
Preparing students for assessments, examinations and performances;
Serving on the substitute list for ballet classes, as availability permits;
Completing student evaluation forms for students;
Maintaining a positive and structured classroom environment;
Teaching private lessons, as needed and as availability permits;
Communicating regularly with Academy Principal and Faculty, Academy Administration, and other EnPointe staff members;
Meeting with the Principal, students and families; as needed,
Attending faculty meetings throughout the year, as availability permits;
Completing paperwork and input payroll hours. as needed.

QUALIFICATIONS / REQUIREMENTS:
Must be a Royal Academy of Dance (RAD) Registered Teacher.
Must have a comprehensive knowledge of the RAD Syllabus from Dtot through to Advanced 2.
5 years experience in teaching at vocational level.
5 years experience at teaching at the grade level.
2 years experience teaching adults.

Work exceptionally well with all age groups from 3 years to the mature adults.
Enjoy working in a collaborative environment as a team player.
Be able to take constructive feedback to achieve high artistic standards.

WORK SCHEDULE:

Schedule will be mutually agreed upon by EnPointe Dance Academy and the Faculty Member. Available to work fulltime including evening and weekend work, with some work required during the school holidays. Teaching schedule may vary each Term.