Executive Assistant-HR Administrator - RNZB
Thu 18 Feb 2021, 12:00 am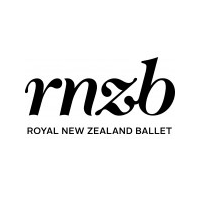 The Royal New Zealand Ballet is a company of dynamic dancers from diverse backgrounds and presents an eclectic repertoire of classic and contemporary works both across the country and beyond New Zealand shores.
We are looking for an experienced Executive Assistant to join our high performing team.
This role is busy and varied and puts you right at the hub of the ballet supporting the Executive Director and Board and providing HR administration support to the Director of People and Culture.
You will be responsible for providing diary management, travel booking, minute taking and providing support to the Executive Director by reading, researching and routing correspondence, drafting letters and documents, collecting and analysing information. For the Board you will organise and attend meetings, take minutes and organise travel. For HR you will provide support with recruitment, induction, maintaining personal files, position descriptions and drafting employment offers.
To be successful in this role you will need to be very proactive and organised. You will be an excellent relationship manager and understand the need for high levels of confidentiality. Previous experience in an executive assistant role is necessary. You will have well developed skills in the Microsoft office suite. You will be flexible and resilient. If you love the ballet and the arts this could be your dream job.
This role is full-time but for the right applicant who would prefer part-time hours or flexibility we would be willing to accommodate this.
For a position description please click the link below.
Links & contact details:
Position Description
If you have a query about the role please contact Christine Hanks, Director of People and Culture 027 447 3887.