Dunedin Fringe 2022 Registrations and Funding Applications
Wed 22 Sep 2021, 09:00 am
director@dunedinfringe.nz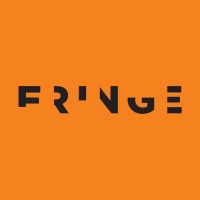 Dunedin Fringe Registrations
2022 Dunedin Fringe Festival registrations open now until 6 December*.
*Registrations must be finalised by Monday 6 December 2021 to be included in printed program | Registrations must be finalised by Tuesday 8 February 2022 to be included in web program.
Dunedin Fringe Artist Grants
Thanks to Creative New Zealand, the Dunedin Fringe Arts Trust has funding to distribute to New Zealand artists. The funding is to support the development and presentation of work to be part of the Dunedin Fringe Festival 2022 programme. If you meet the eligibility and assessment criteria, we encourage you to apply for a Fringe Artist Grant.
Applications by interview close FRIDAY 22 OCTOBER. The interviews will be held in the following week (via Zoom or in person). You can support your oral application with written supporting material and will be required to provide a budget in writing. Email a request for an interview to director@dunedinfringe.nz.
Applications via our online application form close at 5pm FRIDAY 29 OCTOBER.
Funding Notifications announced Monday 8 November 2021.
Successful applications are conditional on applicants completing Dunedin Fringe Registration prior to the registration for printed programme deadline: 6 December.