Dance and Drama Initial Teacher Education Professional Teaching Fellow, University of Auckland 
Tue 12 Oct 2021, 09:00 am
Dance, Tertiary Education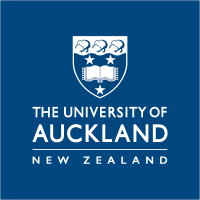 We are seeking expressions of interest from experienced teachers who have recently taught both Dance and Drama in secondary schools in Aotearoa New Zealand, to teach initial teacher education courses in the one-year Graduate Diploma of Teaching (Secondary). We are looking for effective teachers with extensive knowledge and experience of current practices in teaching drama and dance, including knowledge of The New Zealand Curriculum and the NCEA, relevant pedagogical content knowledge in the Arts curriculum, and knowledge of current research in the field. Experience at a national or regional level in subject associations is a benefit.
The role is a part-time contract position for 2022 as a professional teaching fellow in the Faculty of Education and Social Work, at The University of Auckland. Applicants will be registered teachers, have a minimum of a Bachelor's degree, and have taught both subjects.
For more information about this position please contact Dr. Barbara Ormond, Director of Secondary Programmes making initial contact by e-mail b.ormond@auckland.ac.nz.
Expressions of Interest in this position, including a cover letter and Curriculum Vitae, should be submitted to Professor Peter O'Connor at p.oconnor@auckland.ac.nz by Friday 15 October 2021.