Dance Studio Administrator-Co-ordinator - Wellesley Studios
Sun 10 Oct 2021, 09:00 am
+64 9 373 4336 - info@wellesleystudios.co.nz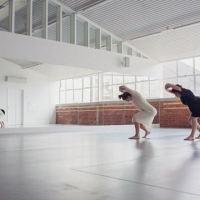 Wellesley Studios is seeking applications for the full-time, fixed-term maternity cover position of Studio Administrator/Co-ordinator to start in January 2022.
About the business and the role
Reporting to the Executive Director, you will be the front-person for the organisation, upholding Wellesley Studios' vision and values as you manage the daily operations and activities at Wellesley Studios.
Strong Administrative background is essential. Knowledge of the dance and performing arts sectors in New Zealand will be advantageous, though not essential.
Wellesley Studios exists to:
Support connections, collaboration, creativity, and conversation within the NZ performing arts sector.
Provide rehearsal spaces.
Provide classes and workshops.
Provide community classes.
Support the growth of NZ dance sector through residency programmes.
Job tasks and responsibilities
Key areas of responsibility will include:
Studio Office Administration.
Studio Operations, Activity and Venue Management.
Marketing and Communications, Social Media.
Financial Management
Skills and experience
Essential skills required for the role include:
Strong administrative and organisational skills (processes and systems).
Excellent written and oral communications skills.
Excellent people skills.
Computer skills including Word, Excel, and website supervison.
Social media development and management.
Good financial management skills.
Desirable Skills:
Current first aid certificate
Knowledge of Xero
You are someone that is:
Well-presented and well-groomed
Self-motivated and takes initiative.
Friendly and cooperative.
Flexible regarding work hours.
Able to develop and adhere to good processes and systems.
A positive voice and a good communicator.
Passionate about dance and the arts.
New Zealand based with valid working visa.