Mammoth
6 days ago, Tue 17 Jul 2018, 08:00 pm
6 days ago, Tue 17 Jul 2018, 09:00 pm
Basement Theatre
Lower Greys Avenue
Auckland
5 days ago, Wed 18 Jul 2018, 08:00 pm
5 days ago, Wed 18 Jul 2018, 09:00 pm
Basement Theatre
Lower Greys Avenue
Auckland
4 days ago, Thu 19 Jul 2018, 08:00 pm
4 days ago, Thu 19 Jul 2018, 09:00 pm
Basement Theatre
Lower Greys Avenue
Auckland
3 days ago, Fri 20 Jul 2018, 08:00 pm
3 days ago, Fri 20 Jul 2018, 09:00 pm
Basement Theatre
Lower Greys Avenue
Auckland
45 hours ago, Sat 21 Jul 2018, 08:00 pm
44 hours ago, Sat 21 Jul 2018, 09:00 pm
Basement Theatre
Lower Greys Avenue
Auckland
Dance, Theatre, Performing Arts,
Runtime: 45 mins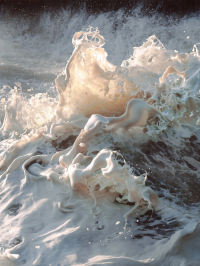 A new movement work by Basement Theatre's 2018 arts in residence, Tallulah Holly-Massey.
Four bodies
Mammals/humans/organisms
A supernatural hair dance
Mammoth' is Tallulah's second work for her 2018 residency. The work is an investigation into hair as a signifier of social, cultural, and sexual identity, performed by four irreverent young dancers/actors. The inspiration for the movement is drawn entirely from internet tropes and videos of mammals socializing. The cast is made up of two dancers, two actors and a live musician.
Her previous work for the Basement residency, 'Tender is the Night', was a part of the Summer season. It was highly successful artistically and had audiences raving about the work:
"beautifully chaotic, brutally articulate, the most enjoyable indictment of our species I've ever experienced" - Jess Quaid
Event Dates
6 days ago, Tue 17 Jul 2018, 08:00 pm
6 days ago, Tue 17 Jul 2018, 09:00 pm
5 days ago, Wed 18 Jul 2018, 08:00 pm
5 days ago, Wed 18 Jul 2018, 09:00 pm
4 days ago, Thu 19 Jul 2018, 08:00 pm
4 days ago, Thu 19 Jul 2018, 09:00 pm
3 days ago, Fri 20 Jul 2018, 08:00 pm
3 days ago, Fri 20 Jul 2018, 09:00 pm
45 hours ago, Sat 21 Jul 2018, 08:00 pm
44 hours ago, Sat 21 Jul 2018, 09:00 pm