Meremere at Te Tairāwhiti Arts Festival
5 days ago, Sat 12 Oct 2019, 02:00 pm
5 days ago, Sat 12 Oct 2019, 03:00 pm
Gisborne War Memorial Theatre
159 Bright Street
Gisborne
5 days ago, Sat 12 Oct 2019, 08:00 pm
5 days ago, Sat 12 Oct 2019, 09:00 pm
Gisborne War Memorial Theatre
159 Bright Street
Gisborne
4 days ago, Sun 13 Oct 2019, 05:00 pm
4 days ago, Sun 13 Oct 2019, 06:00 pm
Gisborne War Memorial Theatre
159 Bright Street
Gisborne
Wheelchair access, Accessible toilets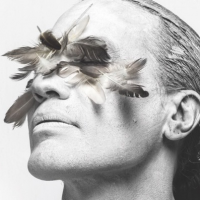 Movement of the Human
A breath-taking, compelling and generous telling of one man's story of the survivor in us all.
Performed by critically acclaimed dancer, Rodney Bell (Ngāti Maniapoto), Meremere merges spoken word, music, dance and multimedia design into an entirely new form of storytelling.
This is Rodney's story – from a childhood spent on the pā under the eaves of the Te Kooti designed Te Tokanganui-a-noho wharenui, to scaling the heights of an artistic career, then living rough on the streets of San Francisco. Meremere explores the human response to the ebbs and flows of fortune, the transformative journey to inner strength and peace, and the immutable call of home – "paradice".
Uplifting, surprising, intimate and incredibly engaging - this powerful performance features live music from the exceptional Eden Mulholland as well a mesmerising multimedia collaboration from Malia Johnston and Movement of the Human.
"This autobiographical, multi-disciplinary and life-affirming survival story drew the cheering opening night audience to its feet." - Dominion Post
"A layered, compelling, autobiographical performance powered with documentary footage, interviews, movement and imagery." - NZ Herald'
Te Tairāwhiti Arts Festival
Te Tairāwhiti Arts Festival is the Gisborne region's new flagship contemporary arts and cultural event, taking place, for the first time, from 4-20 October this year. Te Tairāwhiti Arts Festival will deliver performance events by hundreds of performers from across New Zealand and the Pacific.
The festival celebrates what it means to be of Tairāwhiti and of Aotearoa. It reflects and celebrates the people of the Gisborne region and the East Coast. It reinforces the importance of people and place, and further affirms the region's strong position in the creative landscape of Aotearoa.
For the full programme and ticketing information, please visit www.tetairawhitiartsfestival.nz.
Further information
Ticket Prices: A Reserve $25, A Reserve Concession $20, B Reserve $20, Children $15.
Saturday at 2PM is a relaxed performance intended to cater for those who respond differently to live performance.
Due to safety and restricted viewing, children under 10 years are not permitted in the first row of the Circle (Rows A, B and C upstairs).
Wheelchair seats must be reserved in advance, please call iTICKET direct.
Theatre box office and refreshments open one hour before each show.
Event Dates
Gisborne War Memorial Theatre
Gisborne
159 Bright Street

5 days ago, Sat 12 Oct 2019, 02:00 pm
5 days ago, Sat 12 Oct 2019, 03:00 pm
Gisborne War Memorial Theatre
Gisborne
159 Bright Street

5 days ago, Sat 12 Oct 2019, 08:00 pm
5 days ago, Sat 12 Oct 2019, 09:00 pm
Gisborne War Memorial Theatre
Gisborne
159 Bright Street

4 days ago, Sun 13 Oct 2019, 05:00 pm
4 days ago, Sun 13 Oct 2019, 06:00 pm