Auckland Fringe Festival 2021
Sun 14 Feb 2021, 09:00 am
Various Venues
Auckland
Auckland
Festivals, Dance, Arts Culture, Theatre, Music, Circus, Performing Arts, Auckland Region
admin@aucklandfringe.co.nz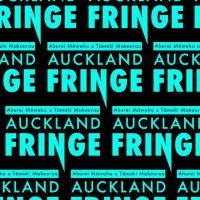 Auckland Fringe is a feistily independent open-access arts festival which runs in Auckland for a summery two weeks kicking off in late February. Open to anyone who wants to be involved, Auckland Fringe is all about inclusivity, celebration of otherness and having a dang good time in this wonderful city of ours.
This region-wide arts festival is the catalyst for the most exciting, outrageous and unique events in the Auckland cultural calendar. It's a festival with bite, providing experiences to satisfy the most discerning of creative palates. There's truly something for everyone to sink their teeth into.
With a vision to be a seriously sassy Fringe respected both nationally and internationally, Auckland Fringe is collaborating with a fantastic team of folk. They are 100% supporting artists to up-skill and present, and determined to offer a diverse range of art forms and a totally accessible experience with venues ranging from Roman Temples to retirement villages to shipping containers and theatres.
Fringe is here to showcase the best of Auckland's incredible arts scene, as well as a bunch of international goodness. And historically 35% of the events are free or koha - so it won't even break the bank!
In 2018, Auckland Fringe went annual for the first time and had a whopping 11% raise in sold capacity across the fest! That makes the festival more sustainable for artists and venues, and clearly more wanted by audiences! We're stoked, and ready to bring it again in 2019.
Join us in painting the town fluro from 25th February - 7th March 2020.
#aklfringe
Read all about our 2019 Auckland Fringe by downloading Auckland Fringe 2019: A Summary
Read all about our 2018 Auckland Fringe by downloading Auckland Fringe 2018: A Summary

Read all about our 2017 Auckland Fringe by downloading Auckland Fringe 2017: A Summary