Administration & Client Manager - Dance & Arts Therapy NZ
Tue 09 Mar 2021, 12:00 am
Applications Close 1 April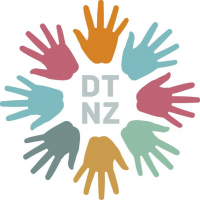 Manage office systems & administrative aspects of our close-knit, fast-paced, creative organisation. Coordinate individual and group client delivery.
Dance & Arts Therapy NZ (DTNZ) currently have an opportunity for a highly capable Administration & Client Manager to join our close-knit and fast paced team. In this role you will coordinate individual and group client delivery, office systems & administrative aspects of the organisational work at DTNZ. The role will be full-time based in our Onehunga office, however there can be flexible work arrangements available for the right candidate.
You will have the chance to contribute your skills, drive, ability to engage others and enthusiasm while progressing DTNZ's commitment to continually improve its service delivery to the communities we serve. You will work alongside the Director, Programmes & Development Manager, Finance Manager, admin volunteers & a diverse creative therapy team, with the support of the Advisory Board who govern the organisation.
At Dance & Arts Therapy NZ (DTNZ) we believe that with creativity and collaboration, together we can support and empower vulnerable communities. We use the powerful modalities of the Arts and Dance to bring connection, nurturing and growth to people with disabilities, children with autism, children in at risk/low income areas and people of all ages living with the aftermath of sexual abuse-related trauma. We provide group and individual programmes across the Auckland Canterbury & Northland regions. DTNZ is a small but growing Community Organisation, with a dynamic, creative and fun team of around 30 part-time therapists, assistant therapists and volunteers.
We are looking for someone energetic with a wealth of administrative experience to fulfil this core role. This is a position with a lot of variety - from engaging with potential and new clients, to communicating with ACC and other stakeholders, to responding to the needs of the therapy team, as well as refining administrative procedures and processes and aiding the implementation of the organisation's marketing strategy.
The successful applicant will need to be super organised, focused, a quick thinker and be able to use their initiative to work independently. We require someone who can manage their time effectively multitask many different components. The key capabilities and experience we are looking for:
3+ years administration experience.
1+ years of programme coordination or project management desirable.
Exceptional attention to detail.
Ability to confidently and professionally represent DTNZ to potential and existing clients and stakeholders.
Excellent verbal and written skills.
Excellent organisational, planning and time management skills.
Proficient in Microsoft packages particularly word and excel.
Extremely computer literate and confident with technology including social media.
Experience in working in community organisations, charitable trusts or not-for-profit organisations desirable.
Experience with Google Drive, Xero, Wordpress, Infoodle and design software desirable.
At DTNZ we work together to achieve amazing results for the community. Last year we had over 8,000 attendances to our therapeutic programmes. Come join us and help contribute to the lives of people in our communities in a meaningful way.
How to apply
Apply with your CV and compelling cover letter outlining what you would bring to the job by 5pm on Thursday 1st April. Please email anaia@dancetherapy.co.nz to request a Job Description or for any other queries.