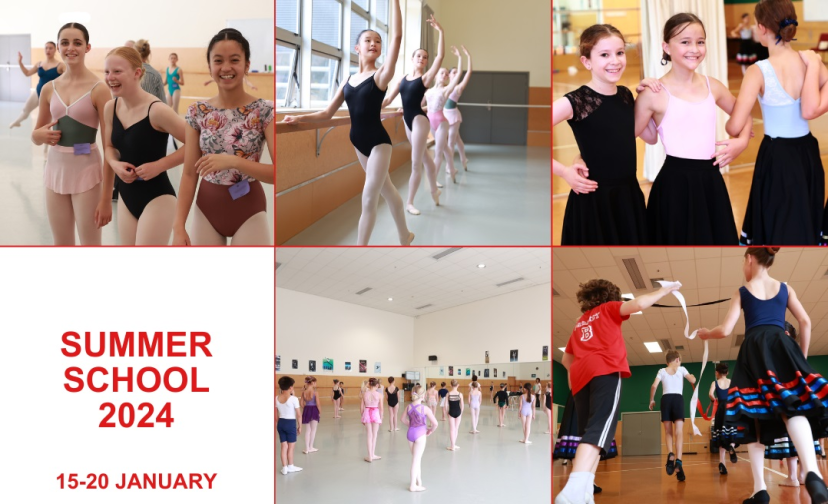 2024 Royal Academy of Dance Summer School
View all Dates
Mon 15 Jan 2024, 09:00 am - 7:00pm
Te Whaea
11 Hutchinson Street, Newtown
Wellington
Tue 16 Jan 2024, 09:00 am - 7:00pm
Te Whaea
11 Hutchinson Street, Newtown
Wellington
Wed 17 Jan 2024, 09:00 am - 7:00pm
Te Whaea
11 Hutchinson Street, Newtown
Wellington
Thu 18 Jan 2024, 09:00 am - 7:00pm
Te Whaea
11 Hutchinson Street, Newtown
Wellington
Fri 19 Jan 2024, 09:00 am - 7:00pm
Te Whaea
11 Hutchinson Street, Newtown
Wellington
Sat 20 Jan 2024, 09:00 am - 7:00pm
Te Whaea
11 Hutchinson Street, Newtown
Wellington
Dance, Arts Culture, Conferences Workshops Classes, For Kids, Performing Arts, Schools, Ballet, Contemporar
Royal Academy of Dance New Zealand is pleased to present its 2024 Summer School programme.
We have a range of dance styles from ballet technique and repertoire to contemporary, from musical theatre to choreography. All our tutors are highly qualified and experienced and have had distinguished professional careers either as dancers, teachers or both. Summer Schools are a great opportunity to learn new things, make new friends and to learn from each other while having fun. We look forward to welcoming you to Wellington in January.
Grades course - for students 8-12 in RAD grades 3-5 or equivalent
Vocational course - for students 11+ in RAD Intermediate Foundation – Advanced 2 or equivalent
Teachers' Course
Early bird special available until the 31st October so be in quick to secure your place!