STARS - Dance Therapy Programme
Wed 31 Jul 2019, 03:45 pm
Wed 18 Sep 2019, 04:30 pm
Wed 31 Jul 2019, 05:30 pm
Wed 18 Sep 2019, 06:30 pm
Sat 03 Aug 2019, 09:45 am
Sat 21 Sep 2019, 01:15 pm
Dance, Personal Development,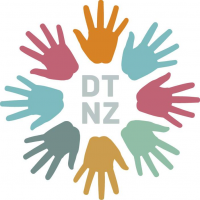 STARS is a therapeutic programme designed for children who have an Autism Spectrum Disorder, or other intellectual and/or physical disability between the ages of 4 and 18. We provide 6 programmes Auckland-wide on a weekly basis during the school term. Our therapy team is committed to offer the extra support that these high needs children require in order to develop social skills, emotional literacy, friendship-building, developmental movement and sensory integration.
Each session is led by a qualified Dance Movement Therapist and there are up to 6 children per programme. Your child will require an initial assessment with the therapist to determine their suitability for the group.
Please contact emma@dancetherapy.co.nz for further information
Event Dates
Wed 31 Jul 2019, 03:45 pm
Wed 18 Sep 2019, 04:30 pm
Wed 31 Jul 2019, 05:30 pm
Wed 18 Sep 2019, 06:30 pm
Sat 03 Aug 2019, 09:45 am
Sat 21 Sep 2019, 01:15 pm