Pilates for performing artists
Sat 31 Aug 2019, 01:00 pm
Sun 01 Sep 2019, 03:00 pm
The Bone Zone
12B Homestead Drive, St Johns, Auckland
Auckland
Workshop1: $180, Workshop 2 & 3: $120 each. Discounts apply.
Tania Huddart, Hearts and Bones Pilates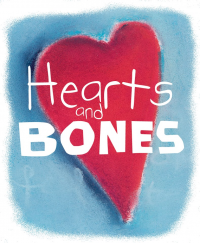 A series of 3 workshops for performing artists — musicians, circus artists, dancers — and Pilates or yoga teachers.
Workshop 1: 31 August 1pm-4pm
Hand, arm, and shoulder exercises for performing artists,
Workshop 2: 1 September 10am to 12pm
Pilates to move and align your spine
Workshop 3: Sunday 1 September 1 pm to 3 pm
Move and strengthen your hips
Discounts are available:
pay $380 if you enroll for the hand/arm/shoulder workshop + spine and hip workshop
save $10/person if 3 or more people from the same organisation enroll for a workshop — let us know where you're from when you enroll.
Book your space today: tania@heartsandbones.co.nz
More information: https://www.heartsandbones.co.nz/upcoming-workshops.html