Dance Force Grad Tour 2018
3 days ago, Fri 09 Nov 2018, 07:00 pm
3 days ago, Fri 09 Nov 2018, 09:30 pm
Hawkins Theatre
13 Ray Small Drive, Papakura
Auckland
Dance, Achievements Celebrations,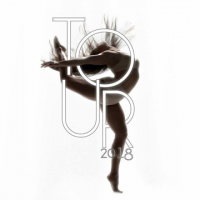 Dance Force Grad Tour is an annual event that promises to leave you in disbelief. Guests of our 2017 shows are still talking about how incredible and entertaining it was, and what an amazing opportunity for our graduating performers. It really has set the bar high for the Performing Arts Industry in Australia.
We are excited to be taking our 2018 show on tour around Australia and to New Zealand. You can expect to see some of Australia's most elite dancers pushing the possibilities of the human body as they set out to perform a show like you've never seen before. Choreographed and directed by the most incredible group of leading choreographers and professionals, Dance Force Grad Tour really is a unique experience not to be missed.
Booking via Eventfinder