WITHIN - Whitireia Community Polytechnic
View all Dates
Thu 27 Aug 2020, 07:00 pm
Thu 27 Aug 2020, 08:00 pm
Te Auaha
65 Dixon Street Te Aro
Wellington
Fri 28 Aug 2020, 07:00 pm
Fri 28 Aug 2020, 08:00 pm
Te Auaha
65 Dixon Street Te Aro
Wellington
Sat 29 Aug 2020, 03:00 pm
Sat 29 Aug 2020, 04:00 pm
Te Auaha
65 Dixon Street Te Aro
Wellington
Sat 29 Aug 2020, 07:00 pm
Sat 29 Aug 2020, 08:00 pm
Te Auaha
65 Dixon Street Te Aro
Wellington
Dance, Wellington Region,
Wheelchair access, Accessible toilets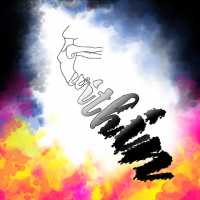 Bringing together eclectic style, imaginative flair and raw talent, WITHIN is a collection of choreography that gives feeling physical form. Join Whitireia Community Polytechnic's first-year dancers as they take to our stage to translate emotional experiences into movement. Featuring contemporary, lyrical, jazz, ballet, hip-hop and everything in-between, this evocative, multidimensional production will blow you away and reveal how much common emotional ground we all share. Links: BOOK TICKETS!
Event Dates
Te Auaha
Wellington
65 Dixon Street Te Aro

Thu 27 Aug 2020, 07:00 pm
Thu 27 Aug 2020, 08:00 pm
Te Auaha
Wellington
65 Dixon Street Te Aro

Fri 28 Aug 2020, 07:00 pm
Fri 28 Aug 2020, 08:00 pm
Te Auaha
Wellington
65 Dixon Street Te Aro

Sat 29 Aug 2020, 03:00 pm
Sat 29 Aug 2020, 04:00 pm
Te Auaha
Wellington
65 Dixon Street Te Aro

Sat 29 Aug 2020, 07:00 pm
Sat 29 Aug 2020, 08:00 pm