Venus Rising - The Royal New Zealand Ballet
Thu 20 Aug 2020, 07:30 pm
Sat 22 Aug 2020, 09:30 pm
Opera House
111-113 Manners Street
Wellington
View all Dates
Fri 28 Aug 2020, 07:30 pm
Fri 28 Aug 2020, 09:30 pm
Isaac Theatre Royal
145 Gloucester Street
Christchurch
Sat 29 Aug 2020, 07:30 pm
Sat 29 Aug 2020, 09:30 pm
Isaac Theatre Royal
145 Gloucester Street
Christchurch
Sat 05 Sep 2020, 07:30 pm
Sat 05 Sep 2020, 09:30 pm
Regent Theatre
The Otagon
Dunedin
Wed 09 Sep 2020, 07:30 pm
Wed 09 Sep 2020, 09:30 pm
Regent on Broadway
Palmerston North
Palmerson North
View all Dates
Sat 12 Sep 2020, 07:30 pm
Sat 12 Sep 2020, 09:30 pm
Municiple Theatre
Napier
Napier
Sun 13 Sep 2020, 07:30 pm
Sun 13 Sep 2020, 09:30 pm
Municiple Theatre
Napier
Napier
View all Dates
Thu 17 Sep 2020, 07:30 pm
Thu 17 Sep 2020, 09:30 pm
Kiri Te Kanawa Theatre
Aotea Centre
Auckland
Fri 18 Sep 2020, 07:30 pm
Fri 18 Sep 2020, 09:30 pm
Kiri Te Kanawa Theatre
Aotea Centre
Auckland
Sat 19 Sep 2020, 07:30 pm
Sat 19 Sep 2020, 09:30 pm
Kiri Te Kanawa Theatre
Aotea Centre
Auckland
Dance, Ballet, All New Zealand,
Wheelchair access, Accessible toilets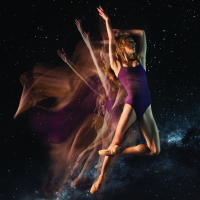 As of Monday 15 June, subscriptions are back on sale for our rescheduled 2020 season. Join us for Venus Rising and The Sleeping Beauty and save on your trips to the ballet! You'll also receive a whole host of benefits, click here to find out more.
If you would just like to book for Venus Rising, individual tickets will go on re-sale on Friday 3rd July.
________
Four extraordinary works, by inspirational and internationally renowned choreographers, capture the spirit and power of Venus Rising – brightest of stars, herald of the dusk and of the dawn.
Twyla Tharp is one of the world's greatest living choreographers. In Waterbaby Bagatelles, 27 dancers leap and spin across the stage in an ever-changing ocean of light; the music flowing seamlessly as groups of dancers sparkle and glow.
Meditative and moving, Alice Topp's award-winning Aurum is inspired by the Japanese art of kintsugi, the practice of mending cracks in precious ceramics with gold, creating a new whole which celebrates the beauty of the broken.
Venus Rising is completed by two works by leading international choreographers, whose earlier works for the company have been acclaimed by audiences and loved by dancers. Join us for the New Zealand premiere of a recent acclaimed commission by Andrea Schermoly, and Sarah Foster-Sproull, the RNZB's new Choreographer in Residence for 2020/21, will create her third work for the RNZB, inspired by the baroque 'La Folia'.
Find our Accessibility and Babes in Arms Policies here.
Event Dates
Opera House
Wellington
111-113 Manners Street

Thu 20 Aug 2020, 07:30 pm
Sat 22 Aug 2020, 09:30 pm
Isaac Theatre Royal
Christchurch
145 Gloucester Street

Fri 28 Aug 2020, 07:30 pm
Fri 28 Aug 2020, 09:30 pm
Isaac Theatre Royal
Christchurch
145 Gloucester Street

Sat 29 Aug 2020, 07:30 pm
Sat 29 Aug 2020, 09:30 pm
Regent Theatre
Dunedin
The Otagon

Sat 05 Sep 2020, 07:30 pm
Sat 05 Sep 2020, 09:30 pm
Regent on Broadway
Palmerson North
Palmerston North

Wed 09 Sep 2020, 07:30 pm
Wed 09 Sep 2020, 09:30 pm
Municiple Theatre
Napier
Napier

Sat 12 Sep 2020, 07:30 pm
Sat 12 Sep 2020, 09:30 pm
Municiple Theatre
Napier
Napier

Sun 13 Sep 2020, 07:30 pm
Sun 13 Sep 2020, 09:30 pm
Kiri Te Kanawa Theatre
Auckland
Aotea Centre

Thu 17 Sep 2020, 07:30 pm
Thu 17 Sep 2020, 09:30 pm
Kiri Te Kanawa Theatre
Auckland
Aotea Centre

Fri 18 Sep 2020, 07:30 pm
Fri 18 Sep 2020, 09:30 pm
Kiri Te Kanawa Theatre
Auckland
Aotea Centre

Sat 19 Sep 2020, 07:30 pm
Sat 19 Sep 2020, 09:30 pm