University of Auckland Dance Studies Programme Applications and Auditions
Fri 28 Sep 2018, 12:00 am
5 days ago, Fri 09 Nov 2018, 05:00 pm
Auckland University
26 Symonds Street
Auckland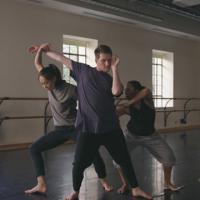 Applications for the 2019 Bachelor of Dance Studies programme at the University of Auckland are open until 9 November 2018.

The Dance Studies Programme provides a world-class dance education, leading to diverse careers in the arts. In the Bachelor of Dance Studies programme, students will grow as educators, performers, choreographers and researchers. Our internationally recognised teachers develop students' creative and collaborative skills.

We focus on contemporary, cultural and community dance, engaging with different dance forms and working with people of all ages and abilities.

With regular teaching and performance opportunities, students have the chance to apply what they've learned in professional settings whilst building their networks and future prospects.

Dance Studies promotes a family-orientated environment where students' individual interests, talents and backgrounds are valued.
Find out more about Dance Studies

Applications and auditions
The first step is to submit an application for admission, then upload your CV and written statement. Applicants will then be contacted regarding the group auditions.
The group auditions for admission into the 2019 Bachelor of Dance Studies will be held on the following dates:
Auckland: 9 OR 10 November 2018, 10am – 1pm
Christchurch: 12 November 2018, 4 – 6pm
Wellington: 13 November 2018, 4 – 6pm
Auditions are informal, with no pre-prepared material or special attire required.

Visit Dance Studies
We always welcome enquiries about our programme, and are happy to host visits from students, parents, and teachers, to meet our staff and students, and to learn more about us. Feel free to contact Dance Studies lecturer Sarah Knox at sarah.knox@auckland.ac.nz and we will be happy to make arrangements.