Unitec Dance Winter Workshop 2019
Tue 16 Jul 2019, 09:00 am
Thu 18 Jul 2019, 05:00 pm
Unitec Dance Studios
Auckland

Dance, Conferences Workshops Classes,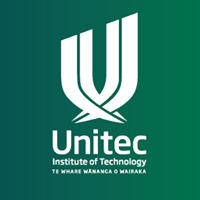 The 2019 Unitec Dance Winter Workshop will be held from 16-18 July at the Unitec Dance Studios in Auckland.
One of the brightest stars in the winter sky, TAKURUA is the inspiration for Unitec Dance's annual winter workshop, 3 amazing days of energy, creativity and dance. Discover contemporary technique, muscle and bone, repertoire, choreography, street dance + a Q&A and showing by current Unitec students.
Led by New Zealand's best Dancers and Choreographers, this workshop is suitable for senior secondary school dance students (Years 12-13) especially those applying to audition for the Unitec Dance programme in 2020.
Cost: $120 for 3 days.
Year 12 & 13 students preferred.
Full participation recommended.
Places are limited so book now. To register, please complete the attached registration form and email to Peter Rees at pasa@unitec.ac.nz