THE ROYAL FAMILY VIRTUAL EXPERIENCE- ICONIC EDITION
Fri 28 Aug 2020, 08:00 pm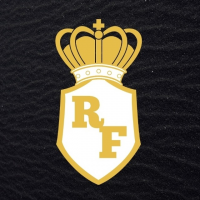 THE ROYAL FAMILY VIRTUAL EXPERIENCE: ICONIC EDITION
(1-3 of 3) RENT NOW
*Please note, if you have already pre-purchased this content, please visit MY LIBRARY in the BROWSE tab to view. You do not need to buy this Rental.
PREMIERE DATE
AUGUST 28TH 2020 at 8 PM EST (USA) / AUGUST 29TH 2020 at 12 PM (NZ)
Relive some of your favourite throwbacks from HHI, WOD & all the RF classics throughout the history of The Palace Dance Studio!
Featuring some of your favourite Alumni's, The Royal Family & ReQuest Dance Crew! #CROWNSUP
$20 USD or ALL 3 SHOWS FOR $50 USD (SAVE $10 USD ON PACKAGE)
*Show will air at designated time and date. Show will be available for future viewing for 48 hours after air date in your account on Monsters365. No refunds, no exceptions on The Royal Family Experience, thank you for your support!