Swan Lake - Imperial Russian Ballet
Thu 31 Oct 2019, 07:30 pm
Fri 29 Nov 2019, 09:00 pm
National Tour until 29 November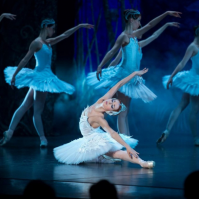 Following sell-out performances of A Russian Triple Bill, The Imperial Russian Ballet Company return to Australia and New Zealand to perform Swan Lake.
Swan Lake crosses the world of magic and mystical creatures with that of the real world. It is a story where the virtues of love and forgiveness in the end conquer evil and betrayal.
The Imperial Russian Ballet Company was formed in 1994 by the Bolshoi Theatre soloist, Gediminas Taranda. The cast of 40 elite dancers and support staff will travel to Australia & New Zealand in September, October & November 2018
Previously the company has performed:
A Festival of Russian Ballet; The Nutcracker Suite, Swan Lake, Sleeping Beauty, Romeo & Juliet, and many more...
01NOV02AUCKLAND
05NOV07TAURANGA
08NOVNAPIER
09NOVPALMERSTON NORTH
10NOVNEW PLYMOUTH
12NOVHAMILTON
15NOVTIMARU
16NOVCHRISTCHURCH
19NOVBLENHEIM
22NOVINVERCARGILL
23NOVDUNEDIN
27NOVNEW PLYMOUTH EXTRA SHOW (ON SALE 15/10/19)
28NOVWANGANUI
28NOV29WELLINGTON