Short Performance Opportunities - Volunteer
Sun 20 Jan 2019, 09:00 am
Sun 10 Feb 2019, 05:00 pm
Performing Art, Volunteer
Applications close 10 February 2019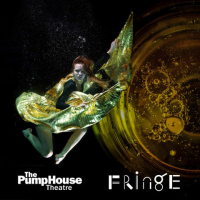 The team of Oil and Water are looking for budding artists who have a piece they would like to perform specifically in the genres of music and dance. You will be given the opportunity to perform in a variety show consisting of music, dance, poetry and theatre. We're specifically looking acts up to 15 minutes to take part.
The pieces should relate to the theme of 'Oil and Water'. For example, with dance you may decide to mix up two genres that don't normally go together such as hip hop and contemporary, or you may take a more thematic approach, such as exploring themes of conflict or unlikely happenings. The idea is to make something different, and bring together two concepts that are usually separate, and perform them together.
Our artists will each engage with the theme in separate sketches. We are ideally looking for people who already have something prepared and would just like an opportunity to perform their short performance.
Presented as part of Auckland Fringe Festival at The PumpHouse Theatre, Takapuna.
If you are interested and would like to know more, email Amy Taylor at amytaylor284@gmail.com
Days required:
Sun 27th January 12:00 - 4:00pm (show piece or idea in rehearsal)
Mon 18th February (tech rehearsal, evening)
Tues 19th February (show from 7:30pm)
The show will be performed at The PumpHouse Theatre in Takapuna on Tuesday 17th February at 7:30pm.