Royal New Zealand Ballet – Dance Educator Position – Wellington or Auckland Based
Tue 29 Oct 2019, 12:00 am
3 days ago, Sun 10 Nov 2019, 11:59 pm
Royal New Zealand Ballet
Wellington or Auckland Based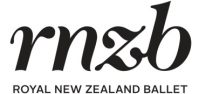 The Royal New Zealand Ballet is a company of dynamic dancers from diverse backgrounds and presents a repertoire of classic and contemporary works both across the New Zealand and internationally.
We are seeking a Dance Educator to join our award winning education team to provide gateways to the world of dance, by connecting young people and communities with the art form.
This role tours with the company and travels nationally throughout the year to deliver dance workshops and education activities.
If you are passionate about dance education, love travelling, connecting with diverse communities and being at the forefront of innovative practices for introducing ballet to those who may not have experienced the magic of dance, this could be your dream role.
You will be an experienced dance educator, motivated and passionate about ballet and dance. You will need a strong teaching ability along with a thorough technical knowledge of classical ballet and contemporary dance.
A clean driving licence and the ability to travel is essential for this role.
For a position description please go to http://rnzb.org.nz/about/careers-and-auditions-2/. To apply please email your application to recruitment@rnzb.org.nz. If you have a query about the role please contact Pascale Parenteau, Education and Community Manager 021 678521.
Applications close Sunday 10 November 2019