Puma x Red Rat Mentorship Programme with Bianca Ikinofo
Sun 01 Sep 2019, 12:00 am
Mon 07 Oct 2019, 05:00 pm
Applications close 7 October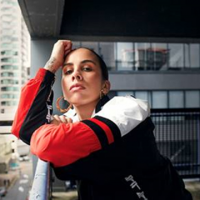 From Hamilton to performing all over the world, urban/hip hop dancer and choreographer Bianca Ikinofo has taken the dance scene by a storm and is ready to help pave the way for aspiring dancers.
Bianca has an impressive number of achievements under her belt from being an OG member of The Royal Family and the ReQuest dance crew, winning numerous awards, dancing for the iconic Cirque du Soleil Michael Jackson, choreographing for Les Mills International and even featuring in two of Justin Bieber's music videos.
Her next move is sharing her knowledge and wisdom with one aspiring individual through The Puma x Red Rat Mentorship Programme that is open now for applications. One-on-one time with Bianca will help the selected mentee to explore their passions, dive into challenges and come out the other side ready to tackle their goals.