Project B Spring Workshop 2019
Wed 09 Oct 2019, 09:00 am
Wed 09 Oct 2019, 03:30 pm
Levings School of Dance
96 Disraeli Street Sydenham
Christchurch
Thu 10 Oct 2019, 09:00 am
Thu 10 Oct 2019, 03:30 pm
Levings School of Dance
96 Disraeli Street Sydenham
Christchurch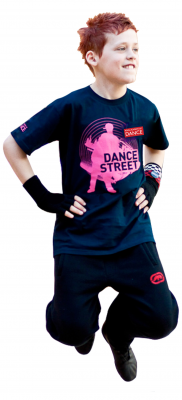 We are very excited to announce the dates for our second Project B Workshop. This is in association with the Christchurch Ballet Society and Rata Foundation.
TICKETS> Project B Spring Workshop 9th and 10th October
This two day workshop will include Ballet, Contemporary and Hip Hop; and will focus on both technique and creativity. This workshop is open to all boys 8 - 18 regardless of their dance level and experience. There will be challenges for the experienced dancers and opportunities for the newbies in both age groups: 8-12 & 13-18.
Please Note: Students do not need to be studying currently with an RAD studio or teacher.
What is Project B?
Be Bold! Be Brave! Be Part of..... Project B!
Project B is a range of initiatives that aim to widen access to dance for boys and encourage them to take up ballet. We issue a challenge to boys and men all over the world to be part of Project B. We believe that dance is for everyone, regardless of age, sex or ability. We want to breakdown stereotypes to show that dance is just as physical and demanding as many sports and is not just something girls do.
Project B Aims to:
Increase the proportion of boys taking part in dance activities by 2020.
Promote more male role models in dance.
Fire boys imaginations with new dance partnerships inspired by sports and superheroes.
Provide more boys only workshops and masterclasses, along with bursaries and financial support for regular tuition.
Offer financial support to encourage more men to train as dance teachers, as well as new resources for existing teachers.
Event Dates
Levings School of Dance
Christchurch
96 Disraeli Street Sydenham
View on map
Wed 09 Oct 2019, 09:00 am
Wed 09 Oct 2019, 03:30 pm
Levings School of Dance
Christchurch
96 Disraeli Street Sydenham
View on map
Thu 10 Oct 2019, 09:00 am
Thu 10 Oct 2019, 03:30 pm