Professional Teaching Fellow - Pacific Performance and Culture
Thu 21 Nov 2019, 12:00 am
Sun 15 Dec 2019, 05:00 pm
Dance, Choreography, Professional Development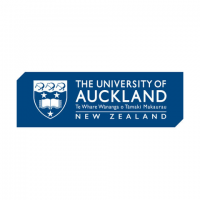 School of Pacific Studies - Te Wānanga o Waipapa
Permanent, part-time 20 hrs/week (0.5 FTE)
About the role
Te Wānanga o Waipapa is looking for a Professional Teaching Fellow to teach Pacific performance and culture courses in our stage 1, 2 and 3 Pacific Studies programme. As well as teaching, you will support the coordination of the undergraduate programme and provide guidance and advice to students on the programme. You will also play a key role in curriculum development and being a champion and leader of Pacific performance and culture on campus and in the community. You will also guide and support Pacific culture and practice on campus and get involved in community, campus and other activities that further advance Pacific languages and cultures.
How to apply
Applications close Sunday, 15 December 2019.
Applications should be submitted online, before the closing date and include an up to date CV and cover letter.
For further information and to apply online please visit https://smrtr.io/3D5Tp
The University is committed to meeting its obligations under the Treaty of Waitangi and achieving equity outcomes for staff and students in a safe, inclusive and equitable environment. For further information on services for Maori, Pacific, women, LGBTQITakatapui+, people with disabilities, parenting support, flexible work and other equity issues go to www.equity.auckland.ac.nz
Direct enquiries only please - no agencies.