On the Move - National Conference of the DSANZ
Mon 30 Sep 2019, 08:00 am
Wed 02 Oct 2019, 04:00 pm

Ormiston Junior College
Auckland
Conferences Workshops Classes, Dance, Professional Development, Education
Earlybird registration closes 30 August 2019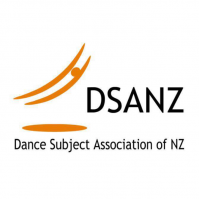 Three-days of quality subject-specific professional learning and development workshops and presentations for dance teachers, educators and practitioners from primary, intermediate and secondary classroom sectors.
The conference will bring together dance educators and classroom practitioners and teachers from all over the country with a packed and varied programme which aims to provide opportunities for quality, intensive subject-specific professional learning and development, networking and socialising, all based at our conference hub Ormiston Junior College, Flatbush, Manukau, Auckland, New Zealand. (proposed)
ON THE MOVE – Conference 2019 retains the name established for our 2017 anniversary event and provides a platform for dance educators to reflect on the moves and shifts that have occurred in their practices and pedagogies to-date and to then challenge these practices to ensure our association is always moving to extend both our students and our own creative impulses, outputs and our sense of purpose within the dance and education landscapes of Aotearoa.
Essential Information:
Conference Dates: Monday 30th September - Wednesday 2nd October, 2019.
Early bird Registrations close: Friday 30th August, 2019
Registrations close: Friday 13th September, 2019
Contact:
All contact regarding ON THE MOVE can be made through dancesubjectassociationnz@gmail.com
Accommodation
Ormiston Junior College is situated in the Flat Bush development area of Manukau in Auckland and is accessible by car and bus from all parts of the city. Boarding accommodation is not available at the College. There are a number of options for affordable accommodation within driving distance of Ormiston Junior College.
Scholarships
We are pleased to announce to delegates and members attending this DSANZ conference that we will be awarding two scholarships which give recipients a $500 monetary contribution to help them in attending ON THE MOVE conference in 2019. These scholarships will be awarded by application to two attending members who meet the criteria for the specific award applied for, decided by the DSANZ national committee.
The aim of these scholarships is to assist two teachers who meet the criteria to be able to attend the national conference.
SCHOLARSHIP A: Beginning Teacher Scholarship – to be awarded to a provisionally certificated (year 1 or year 2) dance teacher in either a primary or secondary setting from any location in New Zealand
SCHOLARSHIP B: Remote/Rural Teacher Scholarship – to be awarded to a teacher currently teaching in a remote, rural or hard to reach school, where access to quality PLD can be problematic and who would benefit from the opportunity to attend and network with others.
How to Apply:
Please submit a statement indicating why you feel you should be awarded the inaugural conference access scholarships, stating your current place of residence and employment to the DSANZ National Committee at dancesubjectassociationnz@gmail.com
Applications for scholarships have been extended along with our call for presenters and now close on 23rd August, 2019
Registration Fees:
Fees are in NZD and include attendance at workshops/papers, morning and afternoon tea, lunch and the Conference Dinner.
DSANZ member - current 2019 financial members $350
Non-member (includes 2019 membership) $450
Presenter – DSANZ Member $250
Presenter – Non Member (includes 2019 membership) $400
Early bird member (payment received before 30-8-2019) $300
Early bird non-member (payment received before 30-8-2019) $400