New Zealand School of Dance presents Curious Alchemy
Sat 16 May 2020, 03:00 pm
Sat 16 May 2020, 04:00 pm
Dance, Free Entry Event, Education, All New Zealand,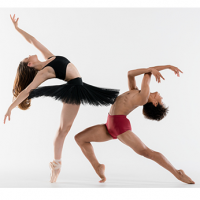 Join us this Saturday as we screen a free ONLINE broadcast of the world premiere of 'Curious Alchemy'. NZSD Distinguished Graduate Loughlan Prior was commissioned to create this work for our students to perform at Assemblée Internationale 2017, in Toronto, Canada.
'Curious Alchemy', performed by Jaidyn Cumming, Saul Newport, Tabitha Dombroski and Song Teng is quirky and full of youthful exuberance.
This is a live recording of the world premiere on 2 May 2017 at the Betty Oliphant Theatre, Toronto.
When: Saturday 16 May, 3pm NZST
Where: Facebook
Composer: Ludwig van Beethoven
Music: String Quartet No.13 in B Flat Major, Op. 130
Composer: Camille Saint-Saëns
Music: String Quartet No. 1 in E Minor, Op. 112
Choreography: Loughlan Prior