NZ Dance Week with Swing Out Central
Mon 29 Apr 2019, 07:00 pm
Mon 29 Apr 2019, 09:30 pm
Gin Mill Swing
101 Chivalry Rd Glenfield
Auckland
Mon 29 Apr 2019, 07:00 pm
Mon 29 Apr 2019, 09:30 pm
Mt Eden
449 Mount Eden Rd
Auckland
Tue 30 Apr 2019, 07:00 pm
Tue 30 Apr 2019, 09:30 pm
Swing Out Central Grey Lynn
474 Great North Rd
Auckland
Wed 01 May 2019, 07:00 pm
Wed 01 May 2019, 09:30 pm
Empire Studios
2 Bond St Grey Lynn
Auckland
Thu 02 May 2019, 07:00 pm
Thu 02 May 2019, 10:00 pm
Freemans Bay
52 Hepburn St Freemans Bay
Auckland
Thu 02 May 2019, 07:00 pm
Thu 02 May 2019, 09:30 pm
Gin Mill Swing
237 Onewa Rd Birkenhead
Auckland
Dance, Free Entry Event, Recreational,
First Class Free!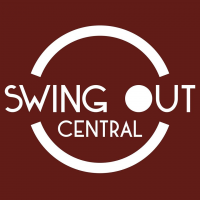 Swing is a vintage partner dance originating in 1920s-1940s Harlem and is now danced all over the world.
Come join us for swing dance lessons during NZ Dance Week 2019. It's heaps of fun, you'll meet new people AND you'll learn how to dance.
Never danced before? No problem.
Your first lesson is FREE! and there's no partner necessary.
Just show up with comfy shoes, join the class and we'll take care of the rest.
NZ Dance Week 2019 Timetable:
29 April - Glenfield - View Event
29 April - Mt Eden - View Event
30 April - Grey Lynn - View Event
1 May - Kingsland - View Event
2 May - Freemans Bay - View Event
2 May - Birkenhead - View Event
Event Dates
Gin Mill Swing
Auckland
101 Chivalry Rd Glenfield
View on map
Mon 29 Apr 2019, 07:00 pm
Mon 29 Apr 2019, 09:30 pm
Mon 29 Apr 2019, 07:00 pm
Mon 29 Apr 2019, 09:30 pm
Swing Out Central Grey Lynn
Auckland
474 Great North Rd
View on map
Tue 30 Apr 2019, 07:00 pm
Tue 30 Apr 2019, 09:30 pm
Empire Studios
Auckland
2 Bond St Grey Lynn
View on map
Wed 01 May 2019, 07:00 pm
Wed 01 May 2019, 09:30 pm
Freemans Bay
Auckland
52 Hepburn St Freemans Bay
View on map
Thu 02 May 2019, 07:00 pm
Thu 02 May 2019, 10:00 pm
Gin Mill Swing
Auckland
237 Onewa Rd Birkenhead
View on map
Thu 02 May 2019, 07:00 pm
Thu 02 May 2019, 09:30 pm