Mixit - In A Curious Garden - Dancers and Performers Wanted
Thu 28 Nov 2019, 10:00 am
12 hours ago, Tue 10 Dec 2019, 05:00 pm
Botanic Gardens
Manurewa
Auckland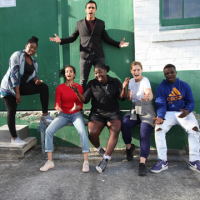 Mixit is looking for students of dance/newly emerging dancers to volunteer as part of an Intercultural 2week intensive @ Botanical Garden's this Jan!

This is an invite for participants to be part of "In A Curious Garden" an outside performance @ Botanical Gardens, Manurewa.
TO MAKE A SHOW FROM SCRATCH -14 DAYS FULL TIME: We invite YOU to be part of this Summer with US!

www.mixit.co.nz

JOIN US and become part of a multicultural cast of performers, working alongside amazing emerging artists and industry professionals. Choreographer Elijah Kennar, Director Tahi Mapp-Borren, Designer Kate Parker.
Check out this promo of past summer shows; https://mixit.co.nz/activities/mixit-summerMixit is exploring storytelling, dance, drama & music to create an unexpected walk for the audience where nothing is what it seems, inspired by Lewis Carroll and informed by your experiences.
(6th-20th January; daily, 9.30-5.30pm, Transport & Lunch provided, Sunday 12th day off)APPLY BY 10TH DEC! shari@mixit.co.nz or 021 255 7937