Meet and Greet for Kota Yamazaki - Japanese Choreographer
7 days ago, Tue 05 Nov 2019, 05:30 pm
7 days ago, Tue 05 Nov 2019, 07:00 pm
Japan Information and Cultural Centre
Level 18 Majestic Centre 100 Willis St
Wellington
Meetups, Dance, Contemporary, World Art And Culture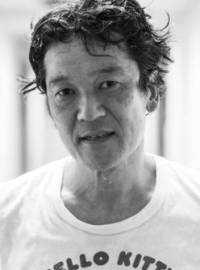 Meet and greet for Kota Yamazaki, a Japanese choreographer visiting Wellington.
Organised by Japan Society of Wellington
Wellington-based national contemporary dance company Footnote New Zealand Dance is hosting Japanese choreographer Kota Yamazaki in November through the support of the Wellington City Council WARE residency. While in Wellington, Kota will spend four weeks in the studio with Footnote's full time dancers developing a new dance work and will also teach at the New Zealand School of Dance.
Originally from Niigata, Japan, Kota is an award-winning choreographer who has worked across many disciplines and countries. Kota is a recipient of The New York Dance and Performance Awards (the Bessie Award) of 2007, Foundation for Contemporary Arts Grants to Artists award of 2013, NYFA Fellowship of 2016, Guggenheim Fellowship of 2018 and two-time The Herb Alpert Award nominee. His latest work, "Darkness Odyssey Part 2: I or Hallucination" was nominated for the Bessie Award of 2018 as Outstanding Production, also was named as Best Production of 2017 in Dance Magazine. Kota currently lives in New York State but also directs an arts festival in Tokyo.
This meeting is a chance to hear about Mr Kota's life and artistic journey and to meet him in person.