Hip Hop Tutor - Integr8 Dance Crew
Thu 30 May 2019, 09:00 am
6 days ago, Sat 15 Jun 2019, 05:00 pm
Applications close 15 June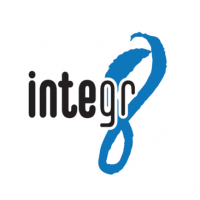 Our sassy and talented youth hip-hop crew 'Integr8 Dance Crew' are seeking a temporary tutor for the next 4 months. This exceptional and fun tutor will need to help the crew clean their routines and prepare them for comps and performances over the next few months. Opportunities also exist to choreograph new routines and help with costume design. Integr8 Dance Crew are part of Touch Compass Dance Company and as such are a diverse bunch of individuals, there is nothing 'regular' about this lot and they are proud of being unique. Three of the crew love to do wheelies and spins in their wheelchairs, getting to know and working with this crew will be a privelege and will extend your own skills while you extend theirs. This crew, with performers aged 10-17 years old, has been established for about a year now and been under the guidance of Colette Wilson, who needs to take a temporary break while she works on other projects. While experience in teaching inclusively will be an advantage, full training in this area will be given.
What we are seeking is someone who can pick this crew up and get them comp ready, performance ready and who knows, maybe world ready! We need someone with heaps of hip-hop experience, lots of energy and enthusiasm and the abulity to work with a diverse bunch of youth. To start as soon as possible. Rehearsals are Saturday afternoons 2-4pm in Albany location, possibly extra rehearsals leading to the comp and the day of the comp itself (14 September). This is a paid role on an hourly rate.
Video links of routines will be provided to the successful candidate.
This person is also needed to teach and help grow our inclusive youth hip-hop class for young aspiring kids who could be in a crew one day. Saturdays 11.00am - 12.00pm in Takapuna.This is a 45 minute class, followed by a one hour youth theatre class - if you're applying and can also teach youth theatre please let us know!
How to apply
Please contact Diane Eaglesome at Touch Compass : preferably via email with your cv or work summary to diane@touchcompass.org.nz or ph (09) 550 6464 - office hours. Please note references will be required and you will need to complete a police vetting form.