Friday Features-S4, #5 "Mind"
Fri 29 Nov 2019, 06:00 pm
Fri 29 Nov 2019, 08:00 pm
Wellesley Studios
113-115 Wellesley Street
Auckland
Register via Eventbright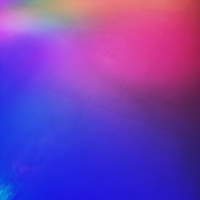 As part of our vision to provide connection, collaboration and creation within the dance sector, we are pleased to invite you to our final 'Friday Features - Series 4' evening with Kerryanne Mayhew
6pm - 8pm // Friday 29th November // Wellesley Studios // Free event

To attend this workshop please register here - https://www.eventbrite.co.nz/e/friday-features-series-4-5-mind-tickets-83062294559

MIND: a mini introspective neural dissection

Utilising Alain De Botton's notion of Art as Therapy as a backbone, Kerryanne has been testing choreographic imagery in response since 2018. The embodied responses have seen her working with three dancers who have been exploring the use of dance as a diary entry. Together they have been working through themes such as family, relationships, mental health, to name a few. The lengthy process has been instrumental in creating a safe space for sharing and developing relationships with each other.
What Kerryanne would love to bring to Friday Features is the opportunity to expand on some of the choreographic testing/tasking that she has been working through in her rehearsals. She would love to invite creatives (dancers, movers or others who are simply keen to explore), to enter the studio space and tinker with some of the proposed concepts. She hopes to have this opportunity to allow creatives an alternative method of release and reflection of their own wellbeing, to then bring forth into their own lives and/or creative practices.

About Kerryanne:
After completing her bachelors and honours degrees in dance studies in 2015 and 2016, she continued with her Masters in Dance, following a practice-led research method focusing on the concept of failure in western contemporary dance. Since completing in 2018, she has been a freelance contemporary choreographer whilst working full-time in pastoral care - allowing her to develop a passion for incorporating mental wellness within choreographic/dance practice.