Expression of Interest - YouDance 2020
Mon 09 Mar 2020, 12:00 am
Thu 09 Apr 2020, 05:00 pm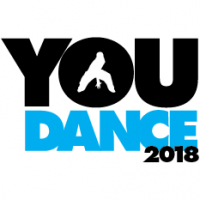 YouDance is an annual event for secondary aged students to celebrate the work they are creating and performing in Dance.
With three fantastic nights of fresh and inspiring work, YouDance showcases the tremendous depth of talent in secondary schools and youth dance companies. Diverse casts perform dances derived from a huge variety of sources in a feast of creativity and expression across three different shows.
Seasons:
Raye Freedman Theatre, Epsom (28 & 29 June)
MIT Theatre, Otara (4 August)
Please complete this form by Thursday 9 April 2020.

This is in order for the curation team to balance the YouDance performance programme and to determine our selected schools and groups across the performance dates and programmes. Accompanying video submissions should be sent to youdance@ndn.org.nz by no later than Friday 8 May 2020.

This form includes entries for up to 3 different works (up to a total of 10 minutes). If you have more than 3 works, please submit an additional form. If you only have 1 or 2 works to submit, please disregard the questions that do not apply.

Thank you and we look forward to hearing from you soon. If you have any questions, please email youdance@ndn.org.nz or ring Carrie Rae on 021 114 2679.