Eileen May Norris Dance Scholarship
Wed 01 Jan 2020, 12:00 am
Fri 28 Feb 2020, 05:00 pm
Applications close 28 February 2020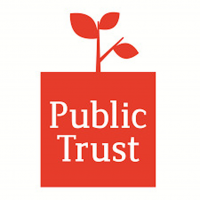 CALL FOR APPLICATIONS
Eileen May Norris was a passionate member of New
Zealand's dance community. A scholarship trust was set up
upon her passing to help young dancers continue to build on
their talents.
To be eligible you must:
• be aged between 18 and 25 years of age (as at 28/02)
• be New Zealand born or a naturalised citizen
• have demonstrated outstanding dance talent in New Zealand with an appropriate education provider or currently be dancing with a professional body.
Applications open 1st of January closing 28th of February
annually.
For more information and to make an application please:
• Visit: www.publictrust.co.nz/grants
• Phone: 0800 371 471
• Email: funding@publictrust.co.nz
Eileen May Norris Scholarship Trust
Managed by Public Trust