Dance Teacher - ACE Creative Productions Ltd
Wed 10 Apr 2019, 09:00 am
Thu 25 Apr 2019, 05:00 pm
Applications close 25 April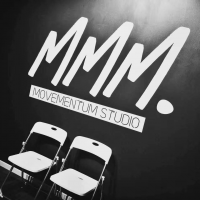 ACE Creative Productions Limited (Trading name is Movementum Studio) Introduction:

MMM (MoveMentuM Studio) is the first Chinese pop dance Studio in New Zealand, which was founded in March 2017 by Ace Crew led by Bingci (Grace) XUAN, a well-known dancer in Auckland. The studio mainly focuses on teaching, commercial performance, dance company operation and promotion of popular dance culture etc.

Currently we are seeking an energetic and experienced dance teacher to join our fast-growing team.

Key tasks and responsibilities:
Teach students from beginner to advanced level various dance styles such as Modern Jazz, Chinese dance, folk dance, Korean dance and ballet
Manage and develop curricula and course content for individuals or groups
Provide preliminary assessment to students and give them advice about course
Evaluate students' performance from time to time and make recommendations for their improvements
Preparing students for performance and assessments
Keep up with the development of dance by attending professional performances and communicating with colleagues and professionals
Be patient with students
Have solid knowledge of safety
Be able to communicate with students clearly and effectively
Qualification and experience requirements:
Bachelor's degree or higher qualification in dancing field
Two-year or more relevant work experience is preferred
If this sounds like you, please click APPLY button below and send your CV and cover letter to us.

Applicants for this position should have NZ residency or a valid NZ work visa.