Dance & Drama Tutors - Artz On Show
Wed 26 Aug 2020, 09:00 am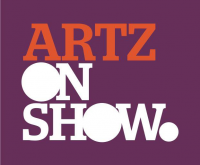 Artz On Show run Performing Arts Workshops for children aged 5-15 years old every School Holidays. Tutors work with our students for a full week of dance, drama, art and vocals classes and then perform a show for their family and friends at the conclusion of the Workshop. Our Workshops are held in Central Auckland, Howick, North Shore, Karaka and Hamilton. We need Jazz, Hip Hop and Cabaret Dance Tutors as well as Drama Tutors for our up-coimg September / October School Holiday Workshops.
Please check out our website www.artzonshow.co.nz for more information about us.
How to apply
Please email your CV to admin@alcova.co.nz. Our School Holiday Workshops commence on Monday 28th of September.