Dance & Ballet Teacher - Auckland Dance Academy
Mon 15 Oct 2018, 12:00 am
Thu 15 Nov 2018, 05:00 pm

531 Great South Road Penrose
Auckland
Applications close 15 November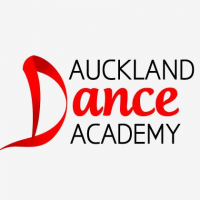 Auckland Dance Academy (ADA) is a fast growing dance school based on RAD ballet syllabus, American Jazz and culture dance (Chinese folk dance, Latin American dance etc.) from Pre-primary, to Grade and Vocational level. ADA's mission is to develop fundamental movement, co-ordination skills and to build respect, social skills, teamwork and self-expression for all students.

ADA is looking for someone to head up its Auckland Central and/or North Shore branch for 30 to 35 hours per week commencing 28th Janaury 2019. The successful applicant will be working in RAD syllabus class from 5 year old to 15 year old. Meanwhile, there is room for creativity of teachers with their talent in choreography of solo and group dance.

If you are someone that loves teaching children, has a big personality, great work ethic, fantastic communication skills and of course a love of dance, welcome to ADA.
Qualifications:
Bachelor degree of dance studies or equivalent certificate.
Experience of ballet teaching for more than 2 years.
Profound understanding of ballet/contemporary dance and capable of choreography solo and group dance.
Experience of culture dance (such as European character dance, Maori dance, Chinese folk dance etc.) teaching is preferred.
Please email your resume and photos (if available) to yiqionger@hotmail.com or ask any further questions.
Applications close 15 November