Balfolk Workshop with Michael Parmenter
40 hours ago, Sat 28 Nov 2020, 10:00 am - 4:30pm
Dance, Contemporary, Cultural National, Wellington Region,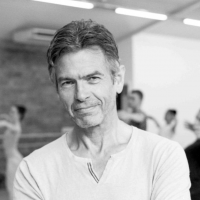 Hello awesome humans,
Discover Balfolk – new ways of experiencing old dances - directed by celebrated dancer/choreographer Michael Parmenter.
ABOUT THIS WORKSHOP
Balfolk is a popular dance movement that has re-invented traditional European social dance forms and music as a vibrant dance experience. Partner dancers like waltz, mazurka, scottish and polka sit alongside group contra-dances, circle dances and mixers (dances structured to rotate partners) that are simple to learn and invite improvisation.
Michael Parmenter, includes regional French dances such as the chain dances from Brittany, the bourrées from the Auvergne along with dances from the Basque and Bearn regions of southern France.
WORKSHOP DETAILS
10am - 4:30pm, Saturday 28th November 2020, Wellington
Balfolk dance 1 (10am-12pm) – "The More the Merrier"
Break
Balfolk dance 2 (1-2:30pm) – "It Takes Two…"
Break
Balfolk dance 3 (3-4:30pm mins) - "May I have the pleasure"
BOOK & ALL INFO
Cost: $45
Wear comfortable clothing that makes you feel great, bring some H2O, lunch & snacks. Location details on registration.
ABOUT MICHAEL PARMENTER
Michael Parmenter is one of New Zealand's leading dancers and choreographers.
He has choreographed consistently for thirty years in New Zealand and internationally. His works span the spectrum from innovative solo works to large-scale opera-house productions. He directed his Commotion Company from 1990–2008 and has choreographed numerous works for Footnote Dance Company and the Royal New Zealand Ballet.
During the 80s he studied in New York with Erick Hawkins and in Japan with Butoh dancer Min Tanaka, and was a member of the company Stephen Petronio and Dancers 1983-84.
In addition to being a leading teacher of contemporary dance technique, Michael has recently been developing the partner-improvisation forms PILOTING and TACTICS.
We are so excited about this special opportunity to learn social dances that are both fun and rich in cultural history from a New Zealand dance icon.
Come dance, have fun and get inspired!
Human Dance & Michael