DIGITAL & DISTANCED DANCE POTENTIALITIES Performance Residencies
Fri 05 Jun 2020, 12:00 am
Fri 26 Jun 2020, 05:00 pm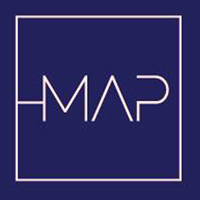 For 2020's edition of MAP Research Exchange (July 2020), MAP invites proposals for three digital conversations by curators, artists, researchers, activists, thinkers and/or other professionals working with a physical/dance and/or digital arts practice. Applicants will be interested in adding new perspectives on the relations between the ideas and the lived experiences within dance and choreographic practices, and in exploring the potentialities of digital and distanced conversations as a way to re-imagine and share knowledge-production within the field.
Offer
The three selected proposals will receive a stipend of $NZ6000 (GST excl) each and $NZ500 towards technology / material needs for the residency period.
Brief
For 2020, the digital conversations can be explored and produced in any digital form applicants see fit. This includes writing, video, collage or audio etc, however, the residencies should be an exploration between at least two individuals or entities. Whilst there are no restrictions on what issues, themes or ideas your proposal might focus on, we would encourage applicants to explore this commissioning brief through the lens of groundbreaking artistic practices in order to contribute to MAP's ongoing research into how dance and digital arts can create knowledge and initiate meaningful social change.
Eligibility
Any New Zealand and/ internationally-based New Zealand artists who work in performance with some form of physical practice are eligible and welcome to apply. We welcome proposals from collaborations and collectives (the fee for the delivered residency however will remain $6000). We are especially interested in collaborations from marginalised and minority groups.
Selection
The applications will be assessed by the Selection Panel.
Successful applicants will be notified by 8th July 2020.
Movement Art Practice
MAP is a social enterprise with charitable status governed by a board of directors. We exist to build and strengthen a community for contemporary movement artists in Ōtautahi Christchurch Aotearoa New Zealand through all that we do. MAP's programs exist to nurture movement artists, develop informed and engaged audiences and the art form itself. We foster a stimulating environment that encourages a growing culture of experimentation, dialogue and risk. We seek to create opportunities for dance artists to engage with a wider dance community and audience. MAP supports the growth and development of contemporary movement through classes, residencies and performance events in Ōtautahi Christchurch.
How to apply
Request full brief here