DANSEUR - FILM FUNDRAISER
Wed 03 Oct 2018, 06:30 pm
Wed 03 Oct 2018, 08:15 pm
Embassy Theatre
10 Kent Terrace
Wellington
Dance, Fundraising, Film Media Entertainment,
$25 General admission $17 Students / Senior / Community Services card / Groups 10+ $12 Under 13 Yrs
New Zealand School of Dance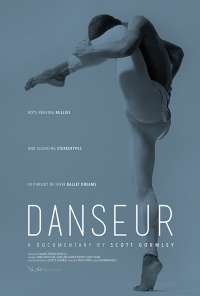 A Documentary about boys braving bullies and silencing stereotypes in pursuit of their ballet dreams.
The New Zealand School of Dance and the Royal Academy of Dance are proud to present the New Zealand Première screening of DANSEUR.
The film examines how men in ballet overcome the struggles of social bias, and features artists from some of America's major ballet companies as well as young American male dancers.
Accompanying the screening is an exclusive 'In conversation with' the film's Director and Producer Scott Gormley, and a panel of New Zealand dance practitioners.
Tickets:
$25 General admission
$17 Students / Senior / Community Services card / Groups 10+
$12 Under 13 Yrs
Bookings: http://www.nzschoolofdance.ac.nz/events/danseur
This is a fundraiser towards the NZSD Foundation and Project B (RAD)