Creative New Zealand - University of Canterbury Macmillan Brown Centre for Pacific Studies Artist in Residence 2020
Wed 08 Jan 2020, 09:00 am
Tue 11 Feb 2020, 05:00 pm
MacMillan-Brown Centre for Pacific Studies
University of Canterbury
Christchurch
Application deadline 11th of February 2020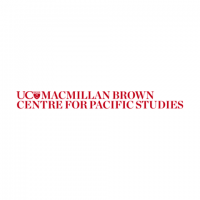 We invite expressions of interest (EOI) from Pacific artists for a three-month artist in residence position at the University of Canterbury. The applicants will have some expertise and experience in any one of the following areas: fine art, carving, tattooing, music, weaving, pottery, dancing, graphic design, poetry, creative writing, new media art and other forms of creative expression. The residency aims to promote Pacific artistic innovation to the university community, nationally, regionally and internationally.
The residency is valued at $18,000 and this is to be used for accommodation, travel, daily expenses, and artistic activity costs. Accommodation will be booked at the Arts Centre in the central city area. The artist will be required to present the work produced by way of exhibition, performance or a seminar presentation during or at the end of the residency. Part of the exhibition component will take place at The Physics Room contemporary art space in the central city area. This is a fully-funded exhibition that will include an artist fee and production costs. We will also be looking for artists who are willing to engage and share their work with interested students and staff when available. Participation in university and Pacific community outreach events is also encouraged should such opportunity arises. The artist is required to spend most of the residency period at the University of Canterbury.
The Creative New Zealand / Macmillan Brown Pacific Artist in Residence Programme has been offered on an annual basis since 1996. Artists have an opportunity to develop new directions in their artistic practice. The programme also supports and promotes the development of indigenous Pacific art in New Zealand.
How to apply
Applicants must send in:
a) a copy of updated CV, clearly stating areas of artistic experience and expertise;
b) a one-page project proposal explaining what you want to do including the key ideas/themes of your project; rationale (why you are doing it); output (what you hope to produce); and potential impact (some benefits to the community)
Both of the above must be in a single PDF document.
The short-listed applicants may be asked to submit further information if required. The residency is expected to take place between the months of May-October 2020 and the actual start date could be negotiated.
Applications should be sent as a single PDF attachment to Patricia Ydgren (patricia.ydgren@canterbury.ac.nz). The closing date is the 11th of February 2020.