Choreographers for horrorChor
Mon 11 Feb 2019, 09:00 am
Mon 01 Apr 2019, 05:00 pm
Expressions of Interest close 1 April 2019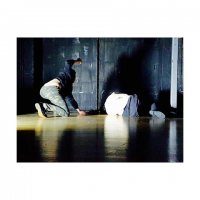 Tēnā rā tātou katoa,
horrorChor is an inaugural evening of short, choreographic works engaging concept horror & the unhuman. This event is curated by choreographer Tru Paraha, & will be presented at Auckland Old Folks Association Hall (8 Gundry St, Newton) on April 19, 2019 (Good Friday).
We invite expressions of interest & proposals toward solo / group choreographies by independent artists working across tangata whenua performance art and experimental dance practices. Performances will range between 7 - 21 minutes in duration.
Links & contact details:
For further information & to submit your EOI & proposal
email: lynsharpe66@gmail.com