Call for Applications - 2020 New Graduate Residency
Mon 09 Dec 2019, 09:00 am
Fri 31 Jan 2020, 05:00 pm

Wellesley Studios
Auckland
Applications close 31 January 2019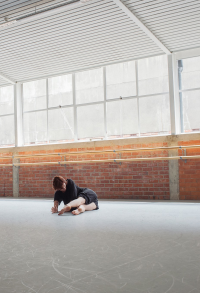 **PLEASE NOTE - This event has been set for the submission date of applications however the application process is currently open. Please contact us for the information required so you can submit in time**

Call for Applications
Wellesley Studios New Graduate Choreographic Residency 2020

Wellesley Studios exists to make a real difference for the NZ performing arts sector. It is a space where artists can continue their training, connect, collaborate and create with others.

As part of its vision to provide support for the emerging independent dance sector and based on the growing interest in our Summer Residency, Wellesley Studios is proud to announce a new Residency specifically to cater for recent graduates looking to explore their choreographic voice.

The 2020 New Graduate Choreographic Residency will be open to new graduates who completed their final year of study on a New Zealand Tertiary Dance Course in either 2018 or 2019.
We will provide:

• Studio space and facilities over two weeks in early May 2020 for one choreographer or collaborating group of artists.
• $1,500.00 financial contribution towards the Residency.
• Choreographic advisory/mentoring.
• An informal showing hosted by Wellesley Studios at the culmination of the Residency.

New Graduate Residency Dates 2020
4th May – 15th May
Studio Space will be available Monday – Friday 9.30am – 4.30pm
113 Wellesley St West, Auckland

Applications close at 5pm on Friday January 31st 2020 and no late submissions will be accepted.

To obtain information on the application process and requirements, or any further queries, please contact: info@wellesleystudios.co.nz or 09 373 4336.