Board members - New Zealand Dance Festival Trust
Wed 02 Sep 2020, 12:00 am
Board Members, Dance Company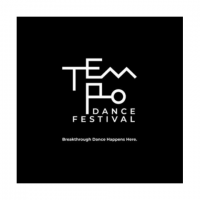 The New Zealand Dance Festival Trust provides dance experiences for diverse artists and audiences through our annual flagship project: Tempo Dance Festival, with a vision to provide wider services to the dance sector in the future.
During 2020, the NZDFT is presenting Tempo Dance Festival #GoingDigital 2020, a year-long online dance festival.
The NZDFT seeks 4-5 new trustees, including Board Chair, Treasurer and Secretary, who may bring some of the following:
- Commitment to whakawhanaungatanga and fostering Hauora (workplace wellbeing)
- Skills relevant to fostering organizational and financial resilience
- Governance experience or aptitude
- Financial/accounting expertise
- Legal experience (Trusts and contracting etc)
- Arts administration/not for profit/leadership experience
- A passion for dance and supporting the New Zealand dance community
- Strategic thinking
- Business acumen
We invite diverse people to apply, from communities including, but not limited to, Tangata whenua particularly Ngāti Whātua, BIPOC, and LGBTQI+.
NZDFT trustee roles are voluntary/unpaid and for a period of two years. It is anticipated that new trustees will commence their roles in mid-late September 2020.
Overview of Tempo
Tempo is a pan-genre dance festival delivered by the New Zealand Dance Festival Trust, which proudly takes place in the city of Tāmaki Makaurau in October of each year. Every year the festival showcases inspirational dance artistry that reflects the rich cultural dynamism of our country. The festival exists to celebrate the vitality of dance in Aotearoa, to offer dance artists a platform and infrastructure to present their work, and to bring transformational dance experiences to the tamariki, rangatahi, mātua and kaumātua of Aotearoa. Tempo is delivered by a small team of industry experts who have created a highly collaborative and nurturing working environment. In wanting to ensure the organisation has a strong standing in the arts sector as it moves toward an exciting and complex future, the team has recently refined the organisation's strategic objectives. Together, we will implement this strategy by holding strong to the following pou of values:
Cultural Intersectionality: We strive to give space to all dance forms, and respect and uphold the value systems of different dance cultures. We want to be a place of belonging that mirrors the cultural dynamism of Aotearoa.
Creativity: We promote creative risk-taking and the development of compelling artistry. We know that there are limited opportunities for dance artists to incubate their creativity, and we are dedicated to changing that.
Vitality: We enhance the mana of our artists, audiences and communities by extending generosity and hosting energetic, warm and memorable experiences. We perceive connection and relationship-building as being the key to a thriving sector.
Quality: We challenge ourselves and our dance communities to define what excellence can be, and to reach for it on their own terms. We want to be a transformative organisation that supports self-determined growth.
Collaboration: We embark on authentic and reciprocal partnerships with artists and organisations to strengthen sector resilience and sustainability. We champion for kotahitanga and collectivity.
Wellbeing: We set high standards for wellbeing, and role model holistic wellness practices for our dance communities.
How to apply
Please email your expression of interest, and any questions, to Sarah Knox, NZDFT Interim Chair at tempoboard2020@gmail.com by Friday 25 September 2020. Please include a concise CV detailing relevant experience. Please clearly state if you are interested in a Chair/Treasurer/Secretary role.